Regular price
KSh4,600.00
Regular price
KSh7,000.00
Sale price
KSh4,600.00
Unit price
per
Sale
Sold out
SAY GOODBYE TO GRAY HAIR AND GET THE LOOK YOU DREAM WITH NATURAL SERUM!
✅100% Natural & Organic🌱
✅Darkens, Rejuvenates & Thickens💆🏻‍♀️
✅Oil Control & Anti-Dandruff💝
Clinically proven results of  darkening gray hair and  improving hair volume after 4 weeks of use.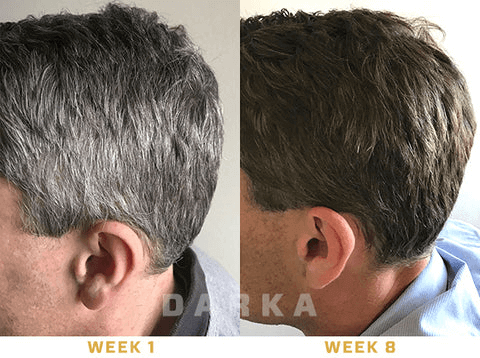 Brian William  , age 41, submitted this photo from his journey with  DARKA Anti-Greying Hair Serum   after using it for 1 month. Congratulations on the success!

"I had such a hard time finding a product that effectively helps combat the graying of my hair. 29 days have passed since I started using it. I see my hair gradually getting darker. I am amazed at this result without going to dye my hair!" Brian William  San Diego, California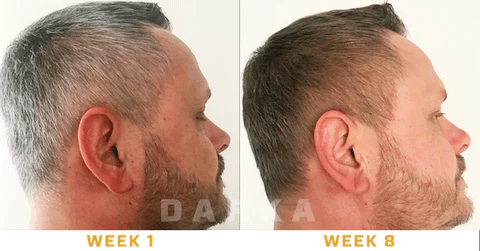 Lucy Coleman bought  DARKA Anti-Greying Hair Serum  for her husband. When he was 30, his hair started graying and she felt worried. "I'm ten years older than him, but I don't have any gray hair. After using the serum, I was very excited to use it on him. After two months of continuous use, his hair turned gray have really diminished and her hair has become shinier, thanks to this serum. I will continue to use it.
Lucy Coleman
Dallas, TX
GRADUALLY RECOVER HAIR'S NATURAL COLOR AND DENSITY FOR A YOUNGER, MORE CONFIDENT LOOK.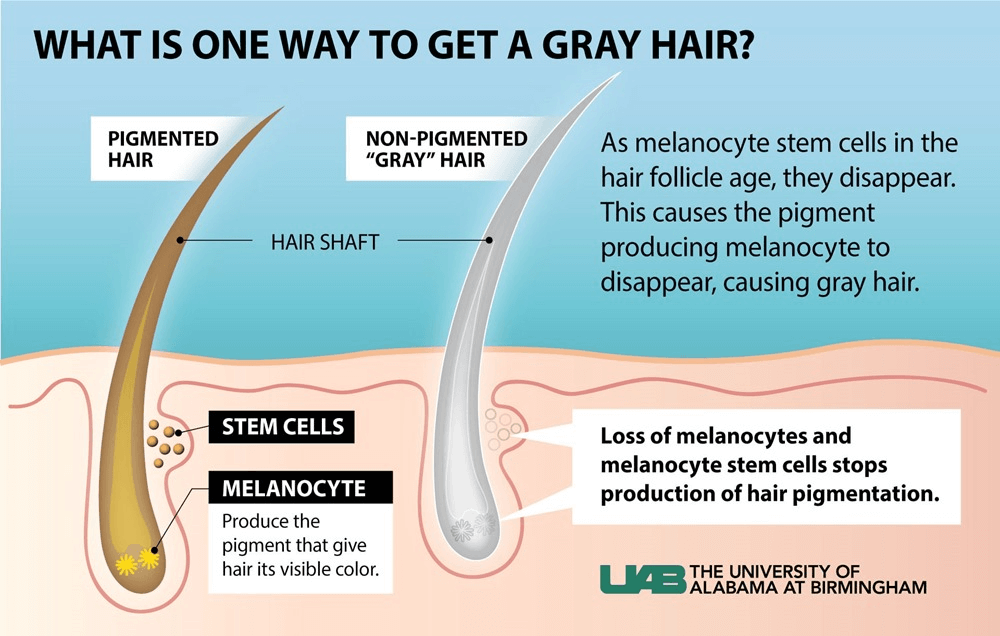 Gray hair is really hair with less melanin, while white hair is completely devoid of it. This is partly because of a gradual decrease in the number of stem cells that mature into melanin-producing cells. Cells can become worn out, damaged, or lose the support systems that are supposed to keep them functioning. Genes are also a factor, as they help control melanin production.
What is the secret of DARKA Anti-Gray Hair Serum?
You don't know this flagship product  DARKA Anti-Greying Hair Serum  ? It combines the highest percentage of  Arcolys, Greyverse and growth factors  for the ultimate hair stimulation for men and women. 
Greyverse™  contains an innovative biomimetic peptide a-MSH capable of acting on the different causes of the hair aging process. It offers an  unprecedented effective solution to prevent, stop and reverse this inevitable sign of aging  . It stimulates melanogenesis to increase the production of melanin in the bulb and promote better transfer, which ultimately leads to repigmentation of the hair.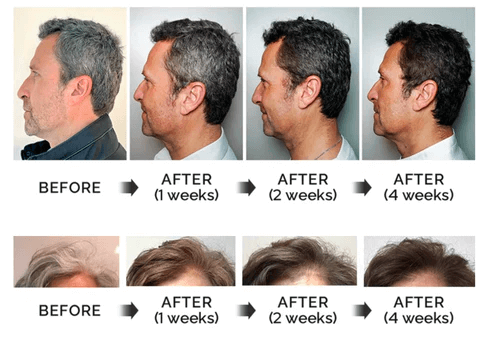 In this study, the activity of Greyverse™ was investigated by measuring its effects on melanin production in a culture of human melanocytes. It was found that with just 0.5% Greyverse™ in the formulation, and after 72 hours of treatment, melanin synthesis was significantly increased by 19%, improving repigmentation of gray hair.
A double-blind, placebo-controlled study in 250 male and female subjects showed that twice-daily application of a leave-in formulation containing 1% of the active ingredient shows a significant reduction in white hair density per square centimeter. After 1 month the density of white hair is reduced by 74%  . The active ingredient stimulates the natural pigmentation process to restore natural hair color in men and women.  .
"I've always been obsessed with my gray hair since I started growing it out at 19...and not in a good way. I started going to the salon every 2 months which ended up being turned into 6 weeks which eventually turned into 4 weeks over the years

. dyed hair. And I was a die hard fan. I'm sick of it... One day my friends told me to try  DARKA Anti-Greying Hair Serum  ."
"I use once a day as directed. I noticed strands of gray hair on my black shirt, so when I went to take them off, I couldn't believe what I saw. At the base or the root of the section of hair, I can see where  my hair has clearly changed color at the root  . I can't wait to see the final result now!"
"I have been using this product for 1 month now. I am so happy I  no longer have to dye my hair.  The gray hair has slowed down and my hair is so much softer and healthier
"Just 2 months no more. Plus my hair itself looks and feels healthier with lots of new baby hairs coming in and  more light gray coming in.  Really impressed and the serum itself n It's not greasy or sticky and dries gently with my scalp and hair. Super easy to apply.  Thanks DARKA!  "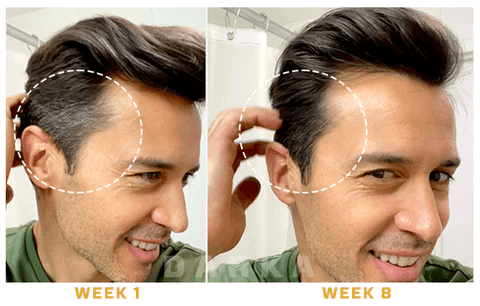 "Having gray hair at 26 was something that bothered me a lot for a while.  
I'm glad I tried the DARKA Anti-Gray Hair Serum
  ! I used it religiously every day for 2 months, I took it with me on trips and tried my best to be consistent. I no longer see any new gray hairs and the ones before were less visible! I have received many compliments on my hair since I I have been using this product and have even recommended it to my friends. I will definitely continue using  
DARKA to maintain my youthful appearance
  !"
After using DARKA for 3 months!
How to use:
Applied once a day, every day directly to the scalp. Since you are focusing the application on the scalp, it can be used when hair is dry or when hair is damp and towel-dried after a shower. We recommend that before going to bed you leave it on overnight.
ORDER NOW AND ENJOY FREE SHIPPING
Genuine product, beware of counterfeit products!
Satisfied or Refunded

Receive mode:
✅It's very simple, after ordering the product by filling out the form, one of the company's employees will contact you to confirm the order with you, and we will send the product to you within 24-48 hours.

✅Delivery is 100% free.
✅payment is made upon receipt.
Share
View full details