Regular price
KSh4,700.00
Regular price
KSh8,000.00
Sale price
KSh4,700.00
Unit price
per
Sale
Sold out
Fully automatic smart A1 anti-burn digital multimeter easy to use and recommended
Easily check circuit faults and troubleshoot wiring
✅ LCD Display: Our best-selling new generation voltage detector - adopts the most advanced LCD display technology, which can greatly improve the reading experience even in bright sunlight or low light conditions.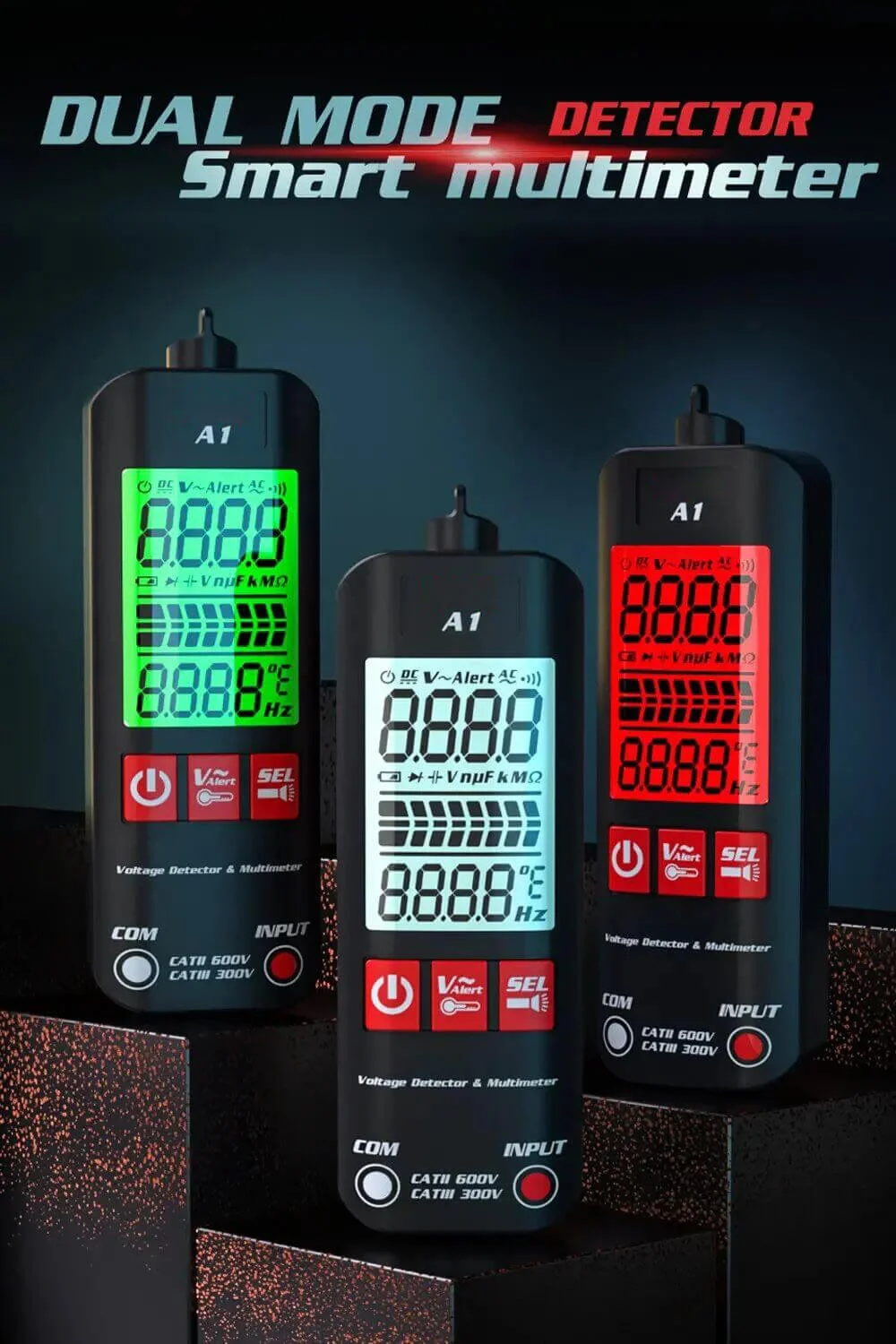 ✅ Live Wire Check: The live wire detector can automatically detect the live or neutral wire. Insert the red test probe into the power socket, if the display shows LIVE, the 110V signal indicator or 220V signal indicator will light up, and the buzzer will sound an alarm indicating that the line is a live wire . Handy circuit tester for electricians, home owners.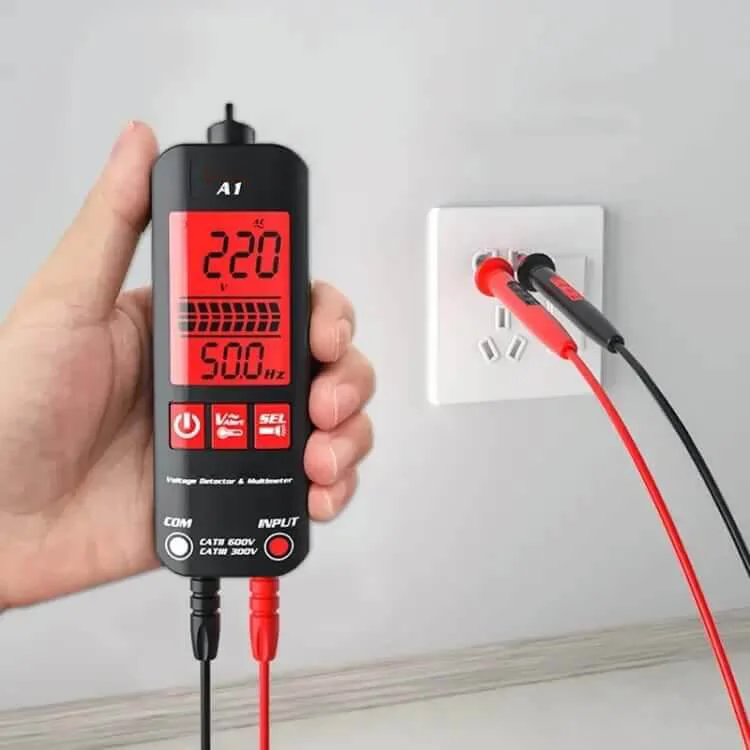 ✅ Easy to use: A1 fully automatic anti-burn smart digital multimeter, easy to use, easily check circuit faults and troubleshoot wiring. Power-up direct resistance measurement of AC and DC voltage and on/off without changing gears. The tip of the head automatically detects zero and fire leads.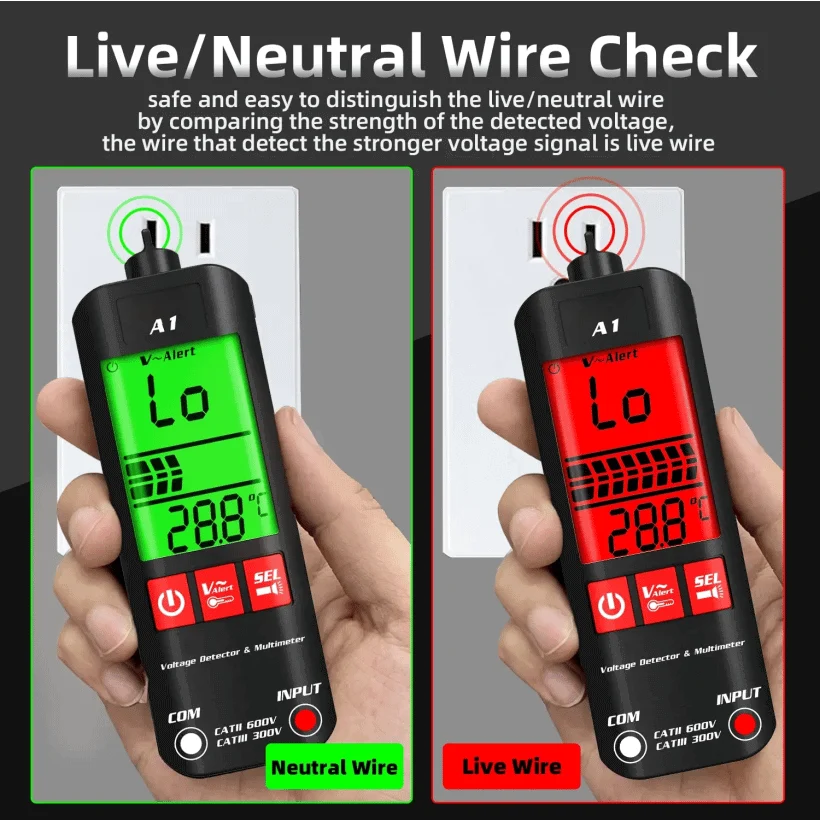 ✅ Non-contact: With NCV inductive probe for alternating voltage; Simply place the tip near a terminal block, outlet or power cord. When the tip glows red and the pen beeps, you know there is voltage present.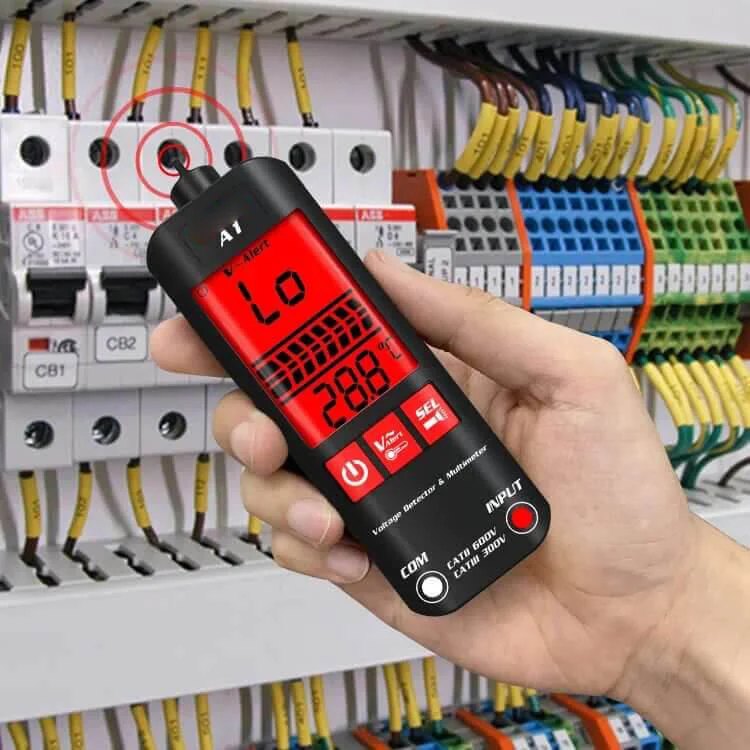 ✅ LED light: Self-contained LED light, easy to work in the dark. The dashboard can replace the battery, unscrew the bottom screw, then slide the bottom case and replace it with a new battery.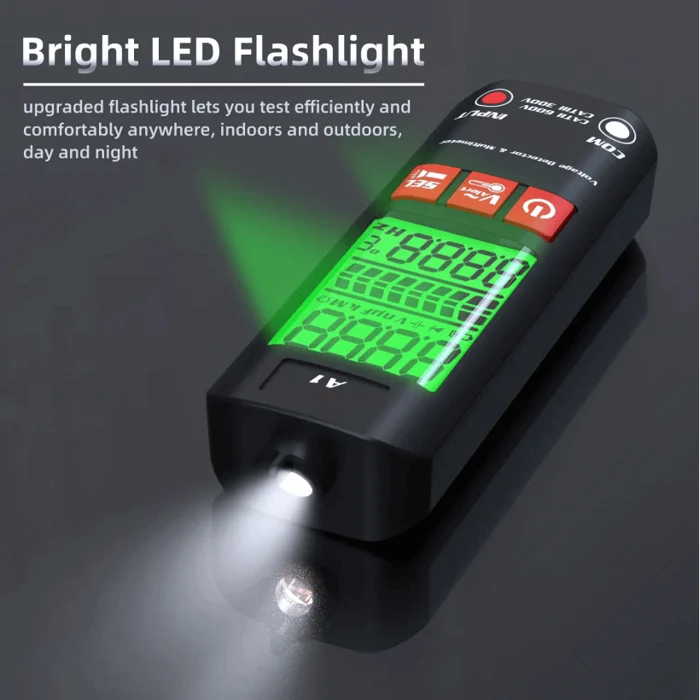 ✅ Small but multi-functional: This multimeter can test AC DC current, AC/DC voltage, resistance, continuity, diode measurement, suitable for electrician test, home use, automotive, electrical problems industrial.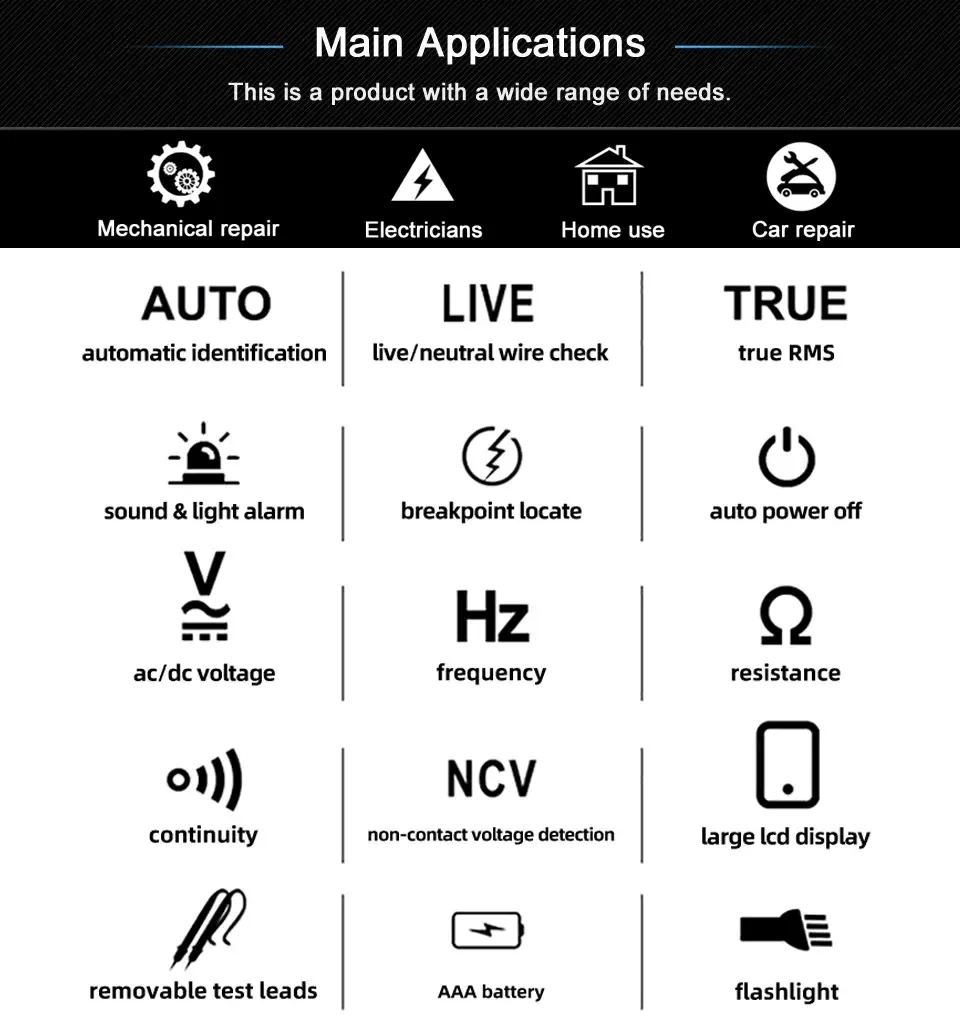 SPECIFICATION :
Weight: 67g
Black color
Power supply: AAA battery x 2 (not included)
Size: 127*42*24mm/5.0*1.65*0.94in
DC voltage: 500V
AC voltage: 500V
Voltage frequency: 1000 Hz
Non-contact voltage detection alarm: 6V~1000V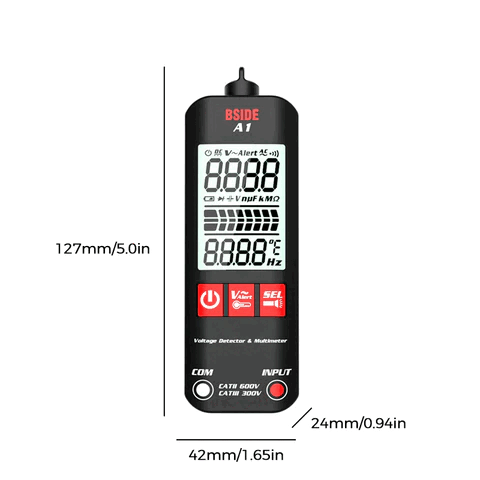 ORDER NOW AND ENJOY FREE SHIPPING
Genuine product, beware of counterfeit products!
Satisfied or Refunded

Receive mode:
✅It's very simple, after ordering the product by filling out the form, one of the company's employees will contact you to confirm the order with you, and we will send the product to you within 24-48 hours.

✅Delivery is 100% free.
✅payment is made upon receipt.
Share
View full details
But looks it can't measure current from the above description
My best device
The best device ever. I have one and its very useful, easy to use. Its easy to move around with since its small in size. I just love it ❤️